In Tampa, Florida, a Confederate-loving woman threw an epic tear-filled tantrum over the county's decision to remove her beloved Confederate monument which stood in front of a court house since 1952.
The incident took place on Thursday at a Hillsborough County Commission meeting.
The woman's remarks were captured by WFLA reporter Ryan Hughes, who tweeted the hilarious video which quickly went viral.
"I'm disgusted to be an American and I'm disgusted to call Hillsborough County my home," said the woman.

"You did right, you voted to save it," the woman said, referring to members of the council's attempt to halt the relocation of a Confederate monument from in front of the Hillsborough County courthouse to a private cemetery in a Tampa suburb. "I can't believe it. You did the right thing, and I'm just disgusted."
Earlier in June, in a 4 to 3 vote, the initially decided to keep the monument. However, in the end, their decision was overruled.
The monument's removal, which took place on Tuesday, was the result of months of bitter political battles to decide the ultimate fate of the 106-year old marble monument to the traitorous Confederacy that tore a nation apart and enslaved millions of African Americans.
JUST IN: Tampa resident goes off on Hillsborough County Commission about removal of Confederate monument. @WFLA. pic.twitter.com/j4cgO0KCNI

— Ryan Hughes (@WFLARyan) September 7, 2017
Twitter reactions to the video were hilarious.
— k i t t y? (@I_amkitty3) September 7, 2017
Did you read the lagging captions? She apparently right before this said: "Don't tell me about slavery. Guess what, I'm a Jew" ?… hahaha

— Nikolas Oliverio (@NikolasOliverio) September 7, 2017
Racists white tears pic.twitter.com/XxCXBz4Ij4

— Sandra (@mad1nola) September 7, 2017
I'm sure you can work on your disgust at the next cross burning you attend pic.twitter.com/W1W5LN8DJM

— Trump Resign Now (@mrskmax) September 7, 2017
— Sonny Nuyen (@DrunkManBear) September 7, 2017
That video makes me thirsty. pic.twitter.com/VSZ656TfOC

— Rick Anderson (@inkswamp) September 7, 2017
These people are really devastated because statues erected to honor traitors and white supremacy are being dismantled.?‍♀️

— RozieK (@kenner3616) September 7, 2017
— ? Fangirl31?️‍? (@Fangirl31) September 7, 2017
— Maced Alaska™ (@DC_AMT) September 7, 2017
wow, she really likes statues

— Covfefe The Lich (@CovfefeTheLich) September 7, 2017
You guys are so mean!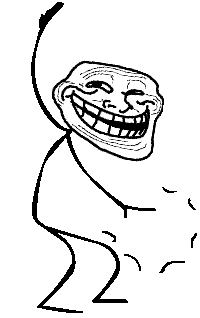 Thankfully, not all the Tweeters were mean spirited; some offered a little helpful advice to the grieving Confederate nuthugger. Here are some examples.
She needs to relax a little.

— MrsLovesToBake??? (@JasminPerle) September 8, 2017
Take the meds everyday or they don't work

— Bang Crasby (@BangCrasby) September 7, 2017
All good advice.
But this was my personal favorite.
If she loves it so much she should shove it up her ass that way it will always be with her.

— Daniel (@RicanCrucian13) September 7, 2017
There you see? We only want the best for our inbred Confederate fetish-loving Donald Trump supporting mental defects. Because at the end of the day all they really need is a hug (from a rabid grizzly bear).
Featured image via Twitter.
Source Credit: Raw Story