Donald Trump's so-called "Manufacturing Council" may soon be going out of business following multiple resignations of high-powered CEOs starting with Merck CEO Kenneth C. Frazier on Monday.
Frazier decided to quit Trump's make believe "Manufacturing Council" after witnessing the orange asshole's jaw dropping response to the neo-Nazi terrorist attack in Charlottesville, Virginia which claimed the life of neo-Nazi counter protestor Heather Heyer.
Heyer was 32-year old.
In response to this tragedy, Trump shared these pearls of wisdom:
"We condemn in the strongest possible terms this egregious display of hatred, bigotry and violence on many sides," Trump said Saturday from his golf resort in Bedminster, New Jersey. Looking directly at the camera, he repeated, "On many sides."
After Frazier's departure, Under Armour CEO Kevin Plank also announced his resignation from Trump's little CEO tea party, stating "Under Armour engages in innovation and sports, not politics."
Intel Corp CEO Brian Krzanich also dived for the escape hatch on Monday while explaining his decision in more detail:
"I resigned to call attention to the serious harm our divided political climate is causing to critical issues, including the serious need to address the decline of American manufacturing," Krzanich said. "Politics and political agendas have sidelined the important mission of rebuilding America's manufacturing base."
Trump soon took to Twitter to blast the defecting CEOs:
For every CEO that drops out of the Manufacturing Council, I have many to take their place. Grandstanders should not have gone on. JOBS!

— Donald J. Trump (@realDonaldTrump) August 15, 2017
That's right you grandstanders! He didn't really want to play with you Lame-os anyway! He's got plenty of super cool important stuff to do anyways, like build a super luxury space casino-hotel cruise ship to Mars!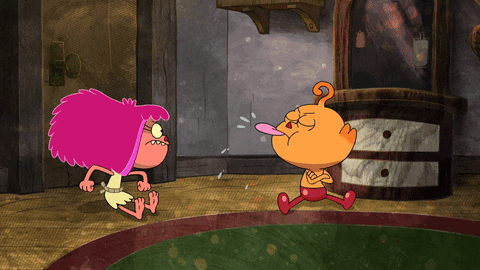 It's unclear if the remaining CEOs on Trump's "Manufacturing Council" will also take their leave. Something tells me that Charlottesville may have been an opportunity for people with serious reservations about Trump's leadership to take their leave while under cover of strong public support.
Never the less, these resignations may represent a tipping point for Trump's presidency. He is, after all, supposed to be the "businessman" president. Someone who vowed to run the country like a corporation. However, now it seems as though he can't even run a fake business council.
Sad.
Manufacturing Council Featured image via YouTube
Source Credit: Yahoo News and Yahoo Finance News