Like Lucy from the Peanuts comic strip, President Donald Trump once again pulled the football from under his supporters by reversing course on a campaign promise to pull the U.S. out of the North American Free Trade Agreement (NAFTA).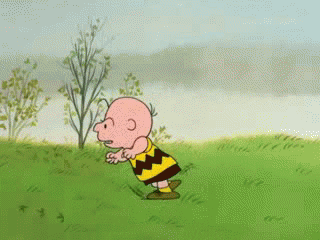 Trump made his comments during a meeting with the press in the Oval Office.
Even more remarkable, Trump unapologetically tried to convince his supporters that his betrayal was actually a tough guy move being made by a master negotiator.
According to The Washington Post, Trump claimed that the president of Mexico, Enrique Peña Nieto along with Canadian Prime Minister Justin Trudeau, personally called him on Wednesday and begged him to renegotiate instead of withdrawing the U.S. from the trade agreement.
"They called me and they said, 'Rather than terminating NAFTA could you please renegotiate?'" Trump recounted. "I like them very much. I respect their countries very much. The relationship is very special. And I said I will hold on the termination. Let's see if we can make it a fair deal, because NAFTA has been a horrible deal for the United States."
Trump then said that had he followed through with signing the executive order to remove the U.S. from NAFTA, that action would have been a "pretty big, you know, shock to the system."
However, Trump did try to save face with his supporters, by suggesting that he would still consider pulling out of NAFTA "if I'm unable to make a fair deal for the United States, meaning a fair deal for our workers and our companies."
He added, "we're going to give renegotiation a good, strong shot."
Expect most of his supporters to place once again their faith in Trump's "master negotiating" skills.
You know, the ones he used to negotiate the successful "repeal and replace" Republican Obamacare alternative? Or the skills he used to convince the courts not to blow up his illegal Muslim ban order?
Yup, Trump fans. Don't worry about this NAFTA thing. The Donald's got you. Just trust him.